Belize Rosary Mission - May Update
Posted on
We received this wonderful Update from Manuela at the Belize Rosary Mission Today on their May Mission!
Dear All,
On May 13, 2016, feast day of Our Lady of Fatima, thousands of Belizeans gathered in a stadium in Belize City to participate in the largest Eucharist adoration and global living Rosary event in the country. At the start of the event, my aunt Thomasita was called up to the stage where she was acknowledged for the rosary mission work in Belize by touching each child, teacher and principal in the Catholic schools in all the villages, towns and cities nationwide. She was honored with a plaque.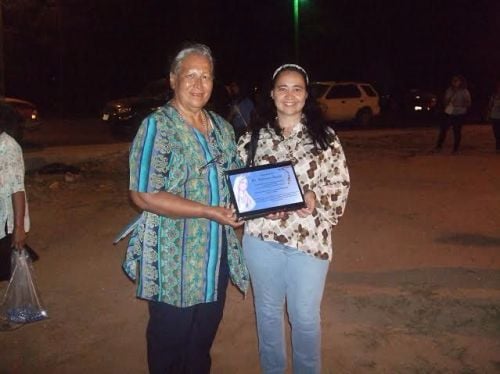 Please keep praying for us as we travel to the Corozal district schools this week and to the Toledo District schools next week to teach the children the rosary.
Thank You,
Manuela
If you would like to donate old Rosary Beads, Rosary leaflets and Divine Mercy items to be sent to belize, Go to our
Mission Page